WELCOME TO THE CHAINMASTER WEBSHOP
This shop is exclusively for B2B customers. Please create a customer account, which we will then activate for you. The shop can only be used to its full extent after activation.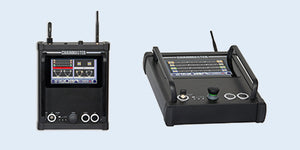 Control Systems
CHAINMASTER offers a wide range of manual and computer controls for almost any application. Due to the different requirements of the products, it is usually necessary to work out a customised solution. If you are interested in our control systems, please contact us. We will find the best product for your project.
Contact